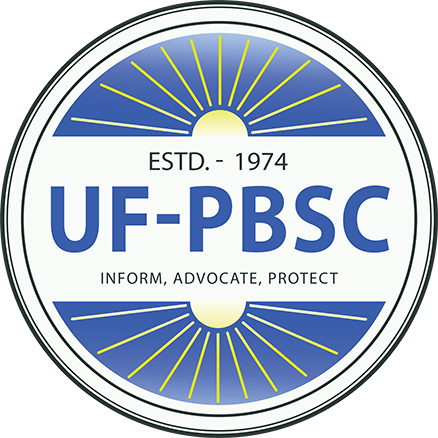 The United Faculty of Palm Beach State College was founded in October 1974. That's almost four decades of faculty working to secure better wages, hours, working conditions and quality of life on behalf of their colleagues.
Our primary objectives, as stated in the Chapter Bylaws are:
To organize full-time faculty of Palm Beach State College for mutual assistance and cooperation.
To obtain for full-time faculty the rights to which they are entitled.
To improve instruction at the College by collective bargaining for working conditions essential to the best professional service.
We are a United Faculty of Florida chapter, and affiliated with FEA, NEA, AFT, and AFL-CIO.